Chamunda Devi Temple
Among a number of shrines, monasteries and other pilgrimage in the state of Himachal Pradesh, the significance and importance of Chamunda Devi Temple Dharamshala in Himachal Pradesh cannot be ignored. Overlooking the mighty and eye-catching Dhauladhar ranges, the famous shrines are located on the bank of Ban Ganga on an altitude of 1000 mt above sea level. Only at a few kilometers' distance from Dharamshala, Chamunda Devi Temple Dharamshala is considered as more than 700 years old.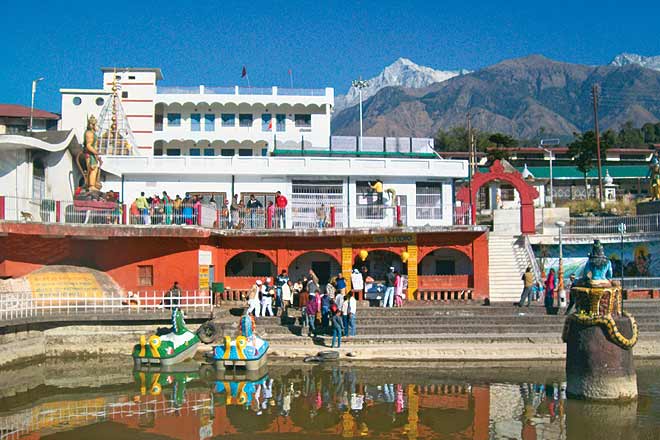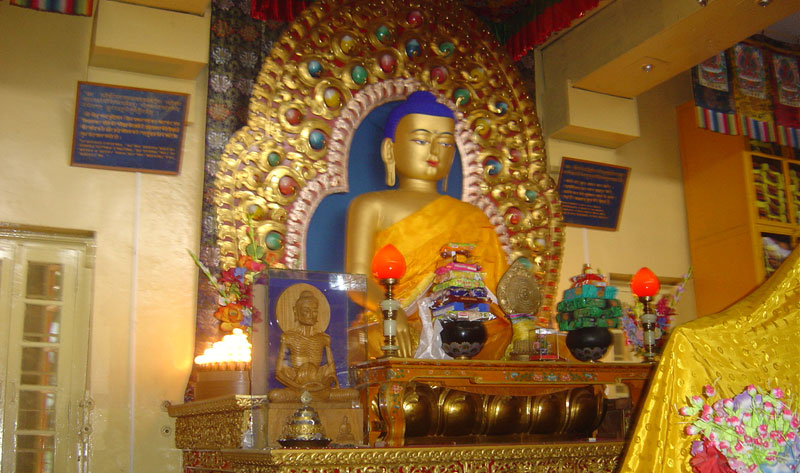 Tsuglagkhang Temple
The Tsuglagkhang Temple is the most renowned Buddhist monument in McLeodganj. There are three magnificent images of Buddha, including a gilded statue of Shakyamuni, statues of Valokitesvara and Padamasambhava. Around the temple hill there is a long meditation trail — LingKhor — with small shrines, stupas, and a massive chorten. The shrines near the chorten are always covered in thousands of prayer flags placed by devotees. The temple is located a short walk down the hill from the main square at the centre of town.
Himachal Pradesh Cricket Association Stadium
HPCA Stadium in Dharamshala was opened in 2003. It has a capacity of about 25,000 seats. The venue holds Ranji Trophy and IPL matches. HPCA Stadium in Dharamshala was opened in 2003. It has a capacity of about 25,000 seats. The venue holds Ranji Trophy and IPL matches. By virtue of its natural backdrop, it is one of the most attractive cricket stadiums in India. In addition to Ranji matches, some international matches are also planned to be held here.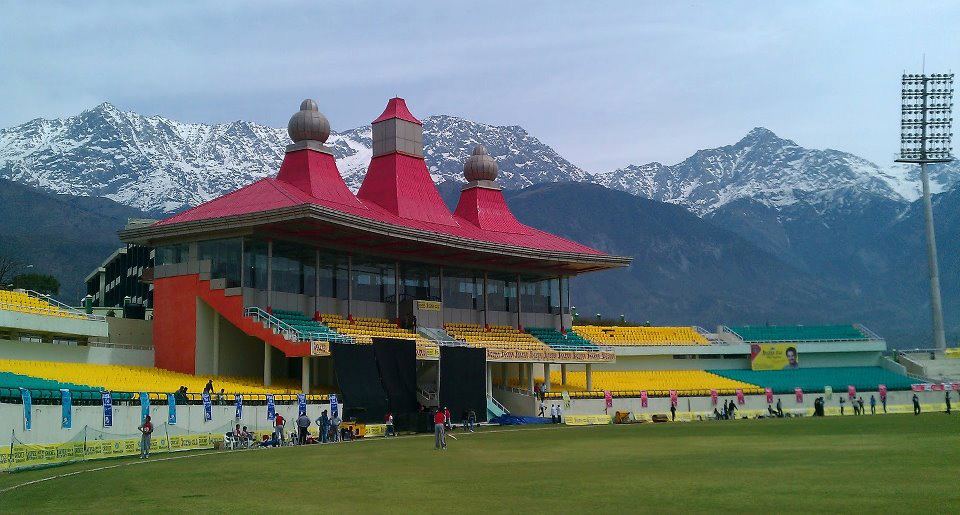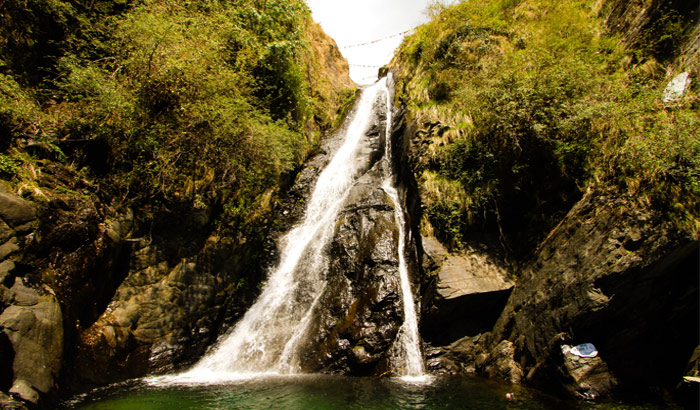 Bhagsu Waterfall
During monsoon the Bhagsu Waterfall turns into a 30-foot cascade. It is a good spot for picnics and recreation. Bhagsu is a serene located very close by to the Mcleodganj city center. It has been the main attraction for all tourists who visit the cool hearty tourist location of Mcleodganj. It has breathtaking waterfall known as Bhagsu falls, mind calming ancient Bhagsunath Temple and a perfectly nature blended community pool.
Namgyalma Stupa
This Buddhist stupa is a memorial to those Tibetans who lost their lives fighting for a free Tibet. Founded by the Third Dalai Lama 'Sonam Gyatso' in 1575, the Namgyal Monastery is a tantric college that performs rituals for his Holiness. Located next to the Central Cathedral in McLeod Ganj, the monastery is a home to more than 180 monks, who perform prayers and rituals of all the major schools of Tibetan Buddhism.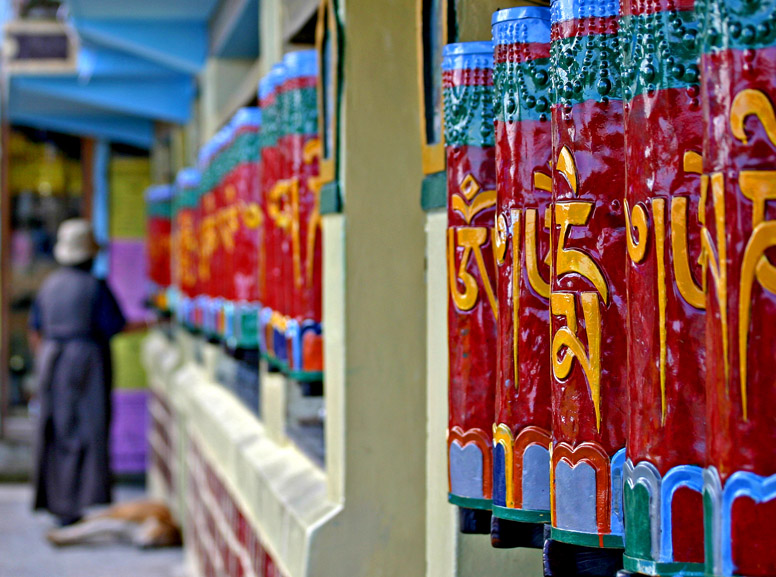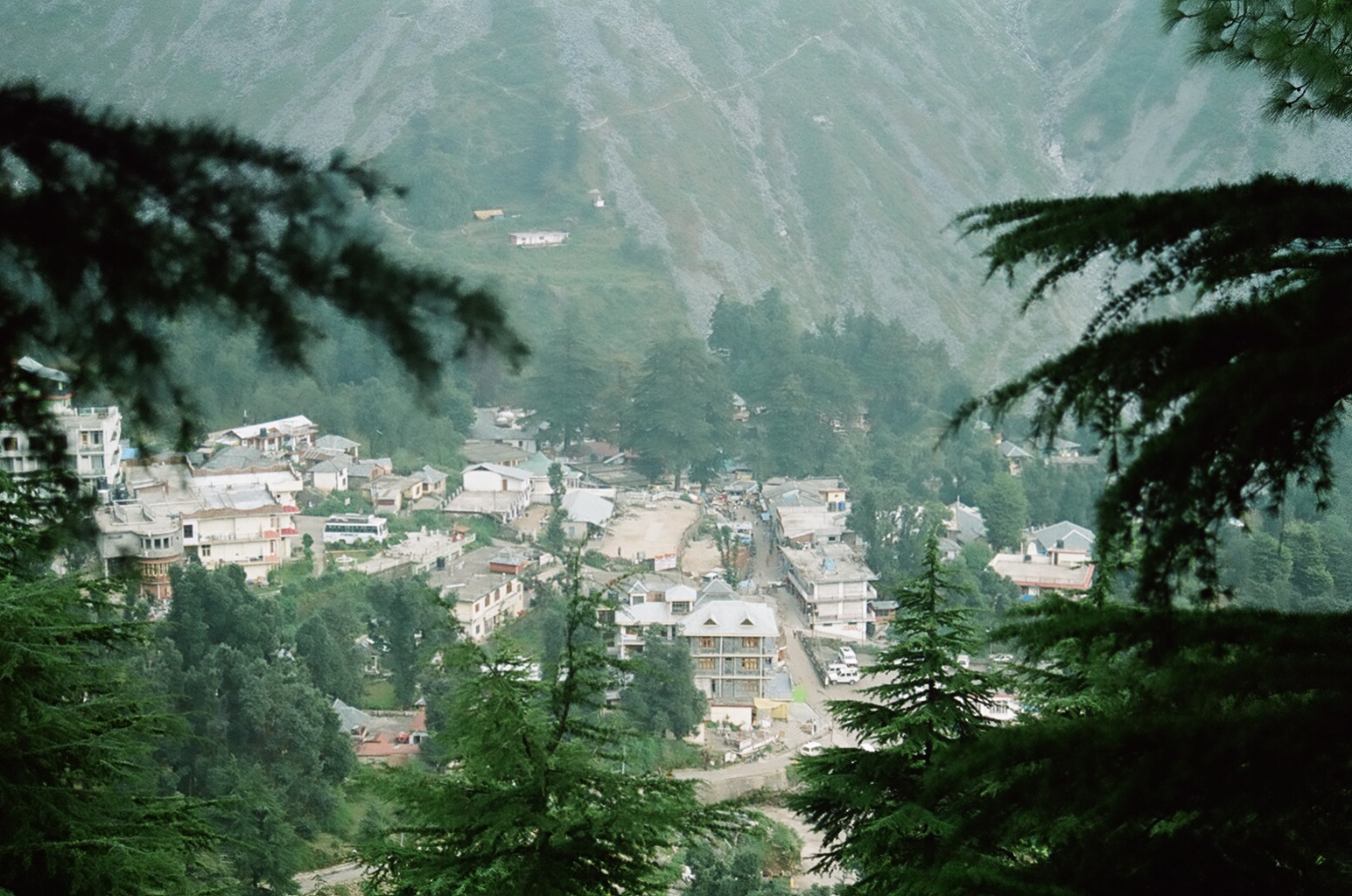 Dharamkot
The Naddi of Dharamkot is set amidst tall pines and rhododendron forests, with good views of the Dhauladhar range. Surrounded by lush green deodar trees and beautiful landscapes, Dharamkot village in Mcleodganj is a famous tourist spot. The village is placed over a hilly region and it offers majestic panoramic views of the scenic Dhauladhar and Kangra District. The mighty imposing Dhauladhar hill ranges are burdening this hamlet.